Stackable, Choice of colours, Quick To Build, Multiple Styles,
Let customers speak for us
Protection
We all sleep a little bit better knowing our favourite pair of trainers are safe from dogs, dust or even sunlight. Our UV protection material means the colours of your best creps will never fade.
Ventilation
Our ventilation system offers a constant level of airflow to your trainers. Putting those grails away for a long time? Don't worry, we'll make sure they don't get spoilt whilst locked away.
Visibility
We know you love to view & show off your trainers almost as much as you like to wear them, so why keep them locked out of sight? SoleCubes allow you to make the most of your collection even when they're not on your feet.
Organisation
Ever been in a rush to leave the house but can't find that pair of shoes you planned to wear? Having all your trainers on view and in one place makes leaving the house just that bit smoother.
Designed for rooms just like yours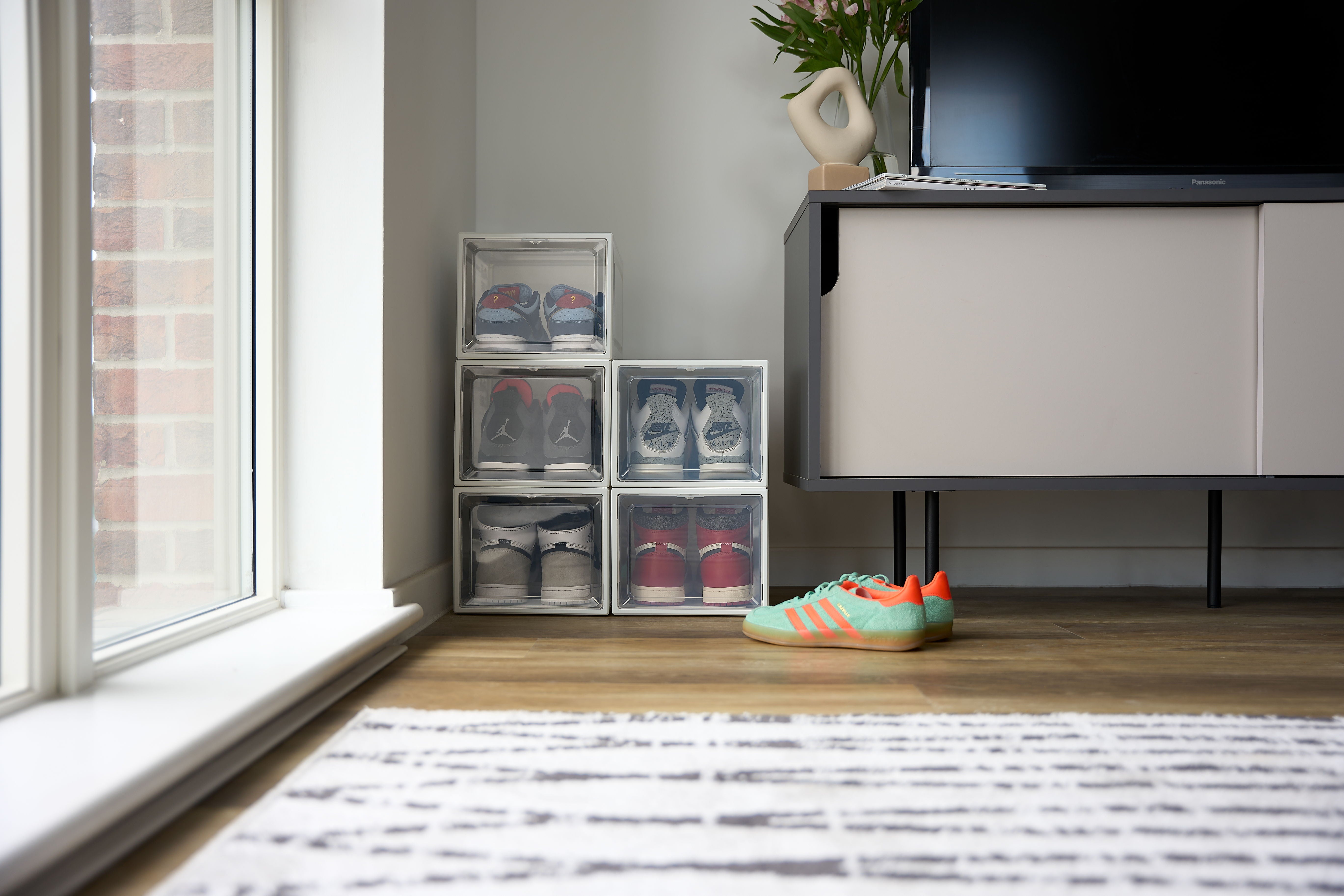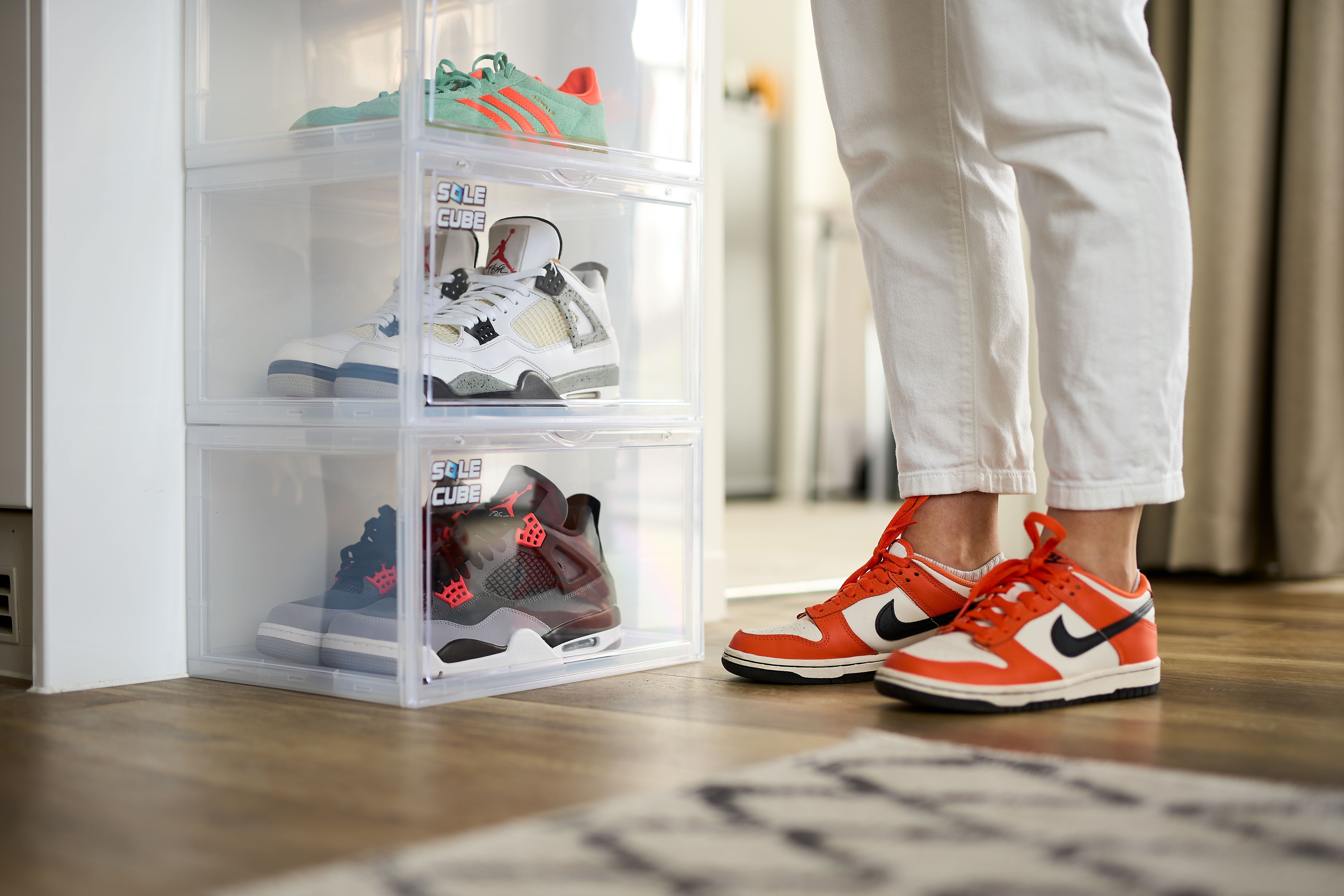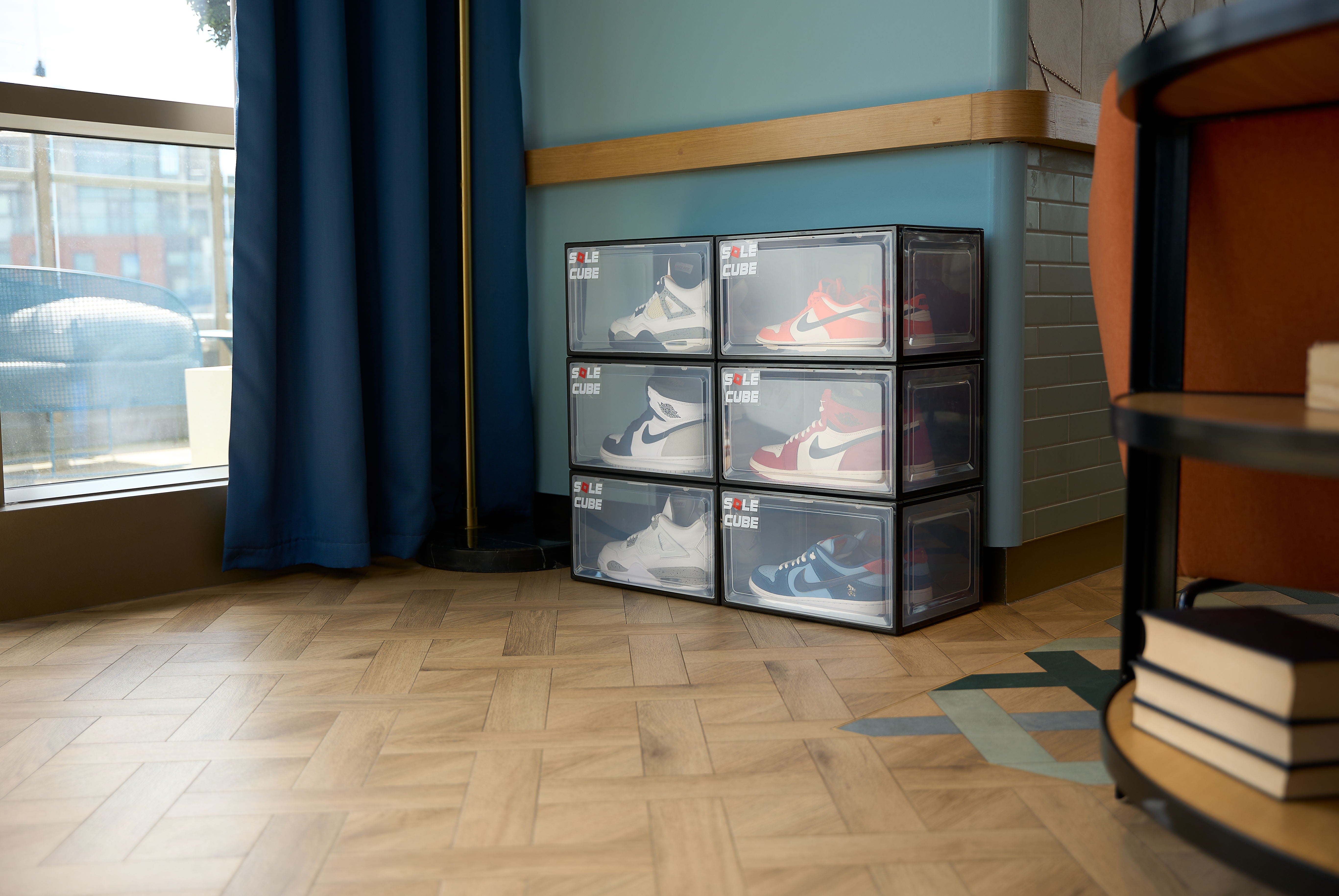 Swipe to see the difference a SoleCube setup makes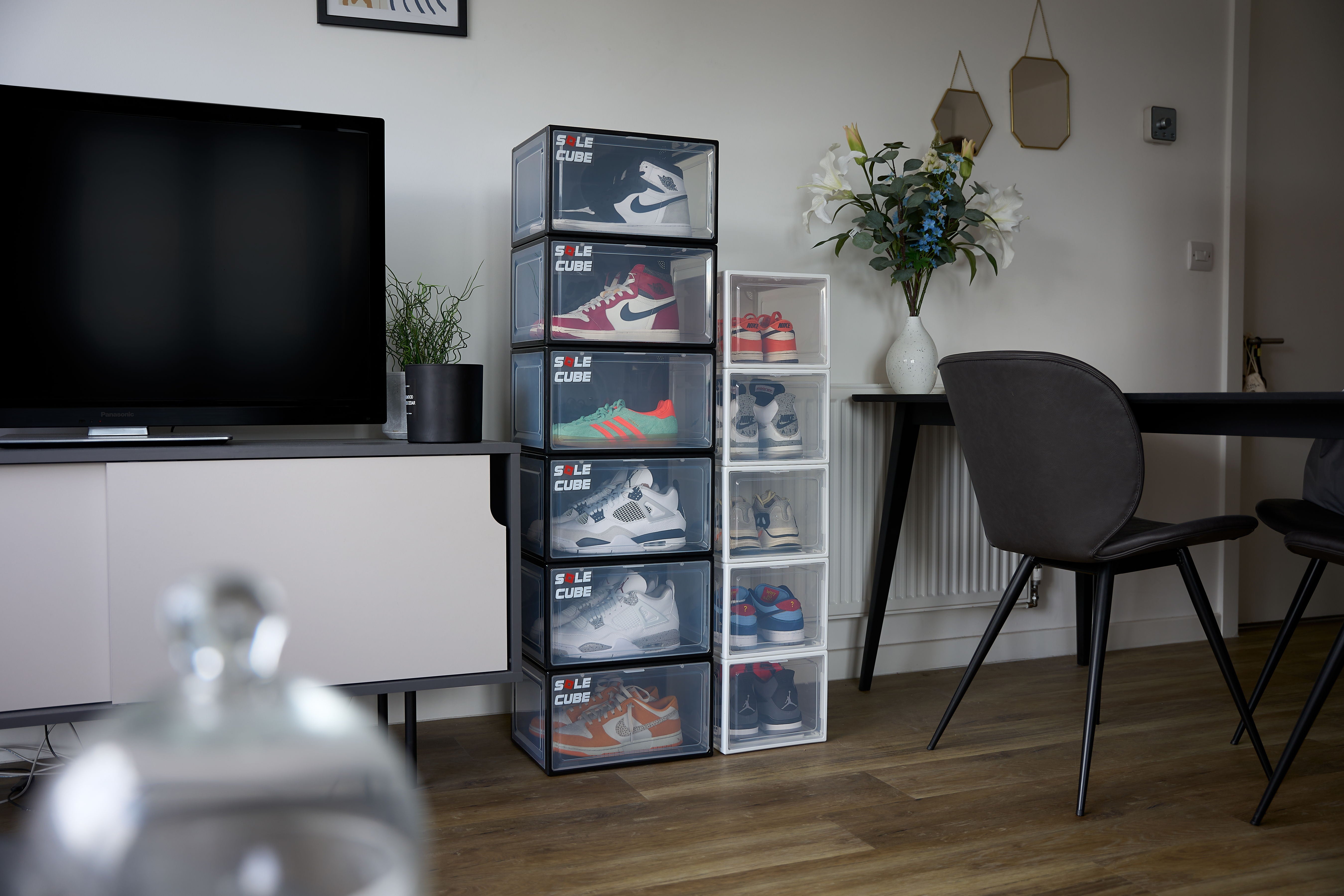 The guy she tells you not to worry about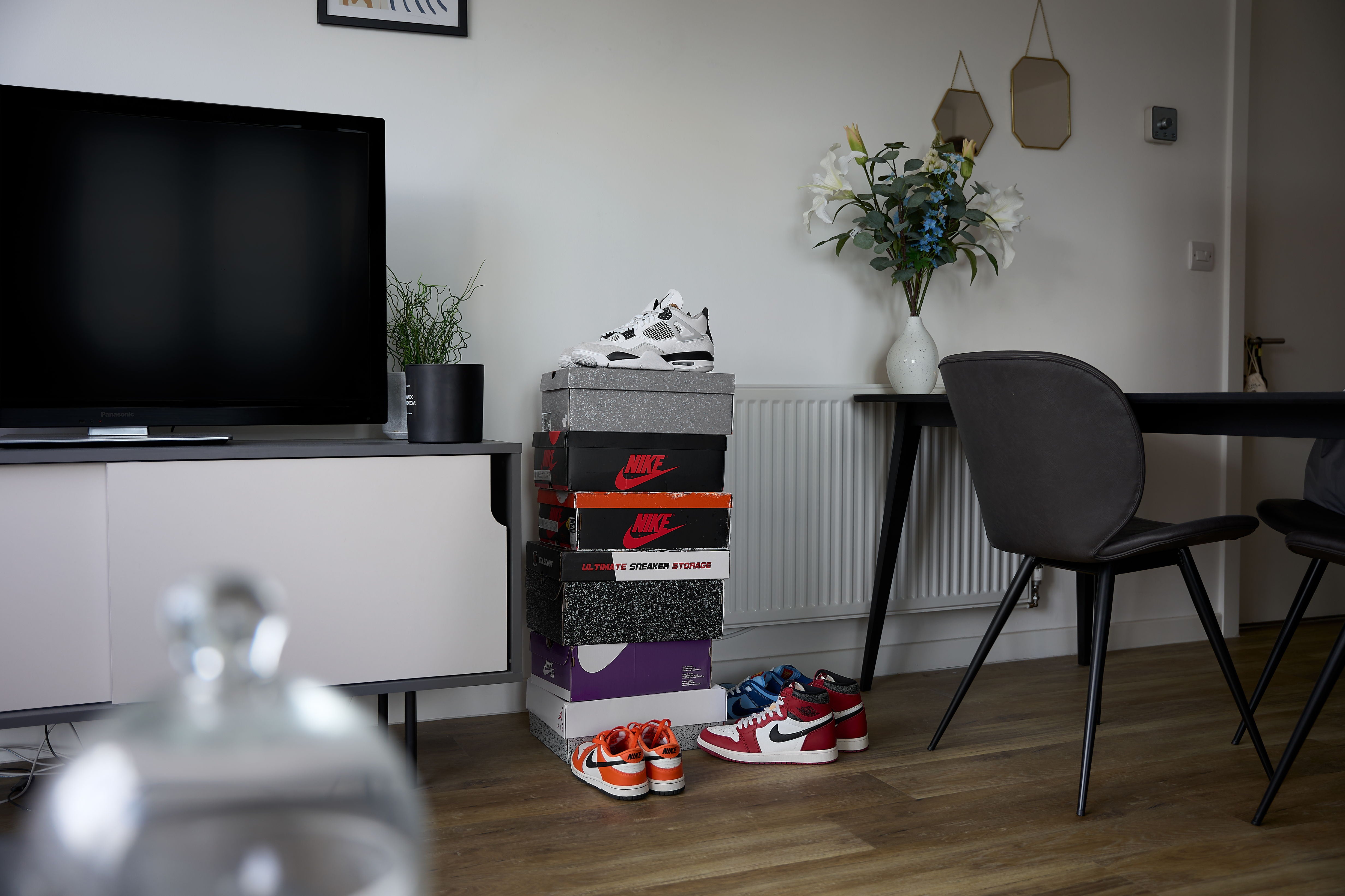 Can you compete with these setups?
Your own unique style on display
Our customers use SoleCubes in every room in the house, we've even seen set-ups in the toilet - something to browse whilst you're sat down!
Solid, click together design
Stack, display and keep your shoes safe
Our boxes were designed by sneakerheads who needed a solution for storing a range of shoes. They're super easy to build and are made using a strong material, which means they don't break, nor do they feel flimsy.

...and if that's not enough, we also have a great customer service and delivery team available 24/7 to make your order process as smooth as possible.
SoleCube is a stackable shoe storage box that declutters your living space, and allows you to show off your trainers even when they're not on your feet. They're made from high-quality materials and are available in a range of colours and styles to suit your room.
When will I receive my SoleCubes?

We send out all orders within 24 hours of receiving your order. Orders are sent via our trusted courier - Royal Mail Tracked 24. You can expect to receive your order within 3-4 days.
Will my shoes fit inside a SoleCube?

We've tested our storage boxes with some of the biggest trainers on the market, including Nike Air Jordan 1's up to a size 14 uk.
Our customer support email is monitored all week round. Get in touch with us hello@solecube.co.uk or click the link below.
Average response time: 3h
Contact Us
Contact Us
Get in touch with the team below.